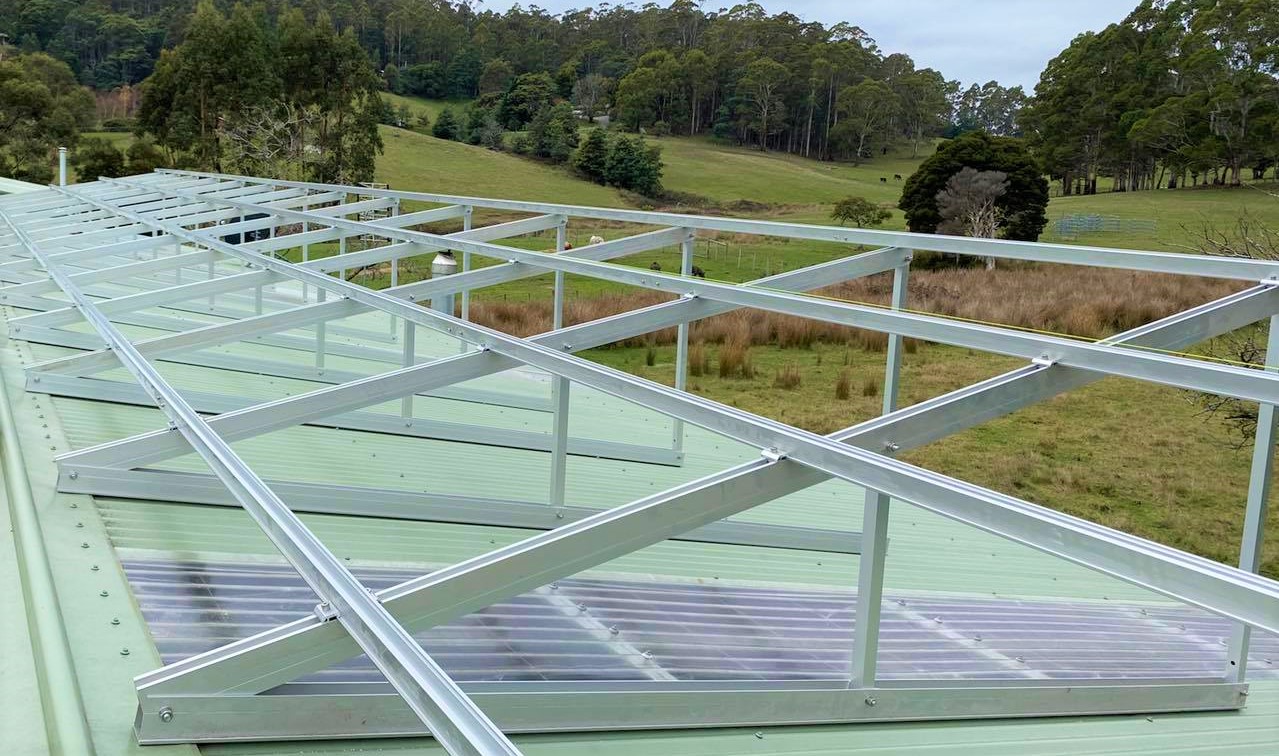 Built To Last
The PV-ezRack® SolarTripod™ is designed for commercial PV-installations on flat roofs to tilt panels in a portrait orientation.
The supports are available in fixed and adjustable tilt angles, in addition, they are compatible with a wide range of purlin distances.
The components are made entirely of structural grade anodised aluminium and stainless steel.
SolarTripod is available in 2 x row designs:
The main advantage of the double tripod is that this unique system enables mounting a larger number of panels on smaller roof surfaces.
Additionally, the tripods' robust design allows overcoming large purlin spans.
Features
The Clenergy PV-ezRack® SolarTripod™ is specially designed for
Easy and fast installation of PV panels on flat roofs and surfaces.
The triangular design provides a simple, strong and sturdy base for the system.
Panels are either set to a fixed angle or alternatively a 15-30 degree adjustable support is available.
This product uses stainless steel or aluminium, and hence it can be installed even in the harshest of corrosive environments
Product details
Customised Solutions

Accessories

Components

Downloads

Videos

Key Benefits
Customised Solutions
• Easy Installation
The pre-assembled supports allow fast system assembly on site and so reduce installation time.
• Good Compatibility
Designed as a universal mounting system, PV-ezRack SolarTripod™ is compatible with most of the major framed and frameless PV modules on the market.
• High Quality
Strict ISO 9001 based quality control over materials and finished products ensure optimum strength and long life for you installation.
• Versatility
SolarTripod™ provides two fixed angle solutions, a single and a double row setup; furthermore the single support is also available in an adjustable format (15 - 30). Panels can be installed portrait or with rail cross connections also in landscape.
• 10 Year Warranty
Clenergy provides a 10 year product warranty for your peace of mind.
Make an inquiry
Do you have any questions?