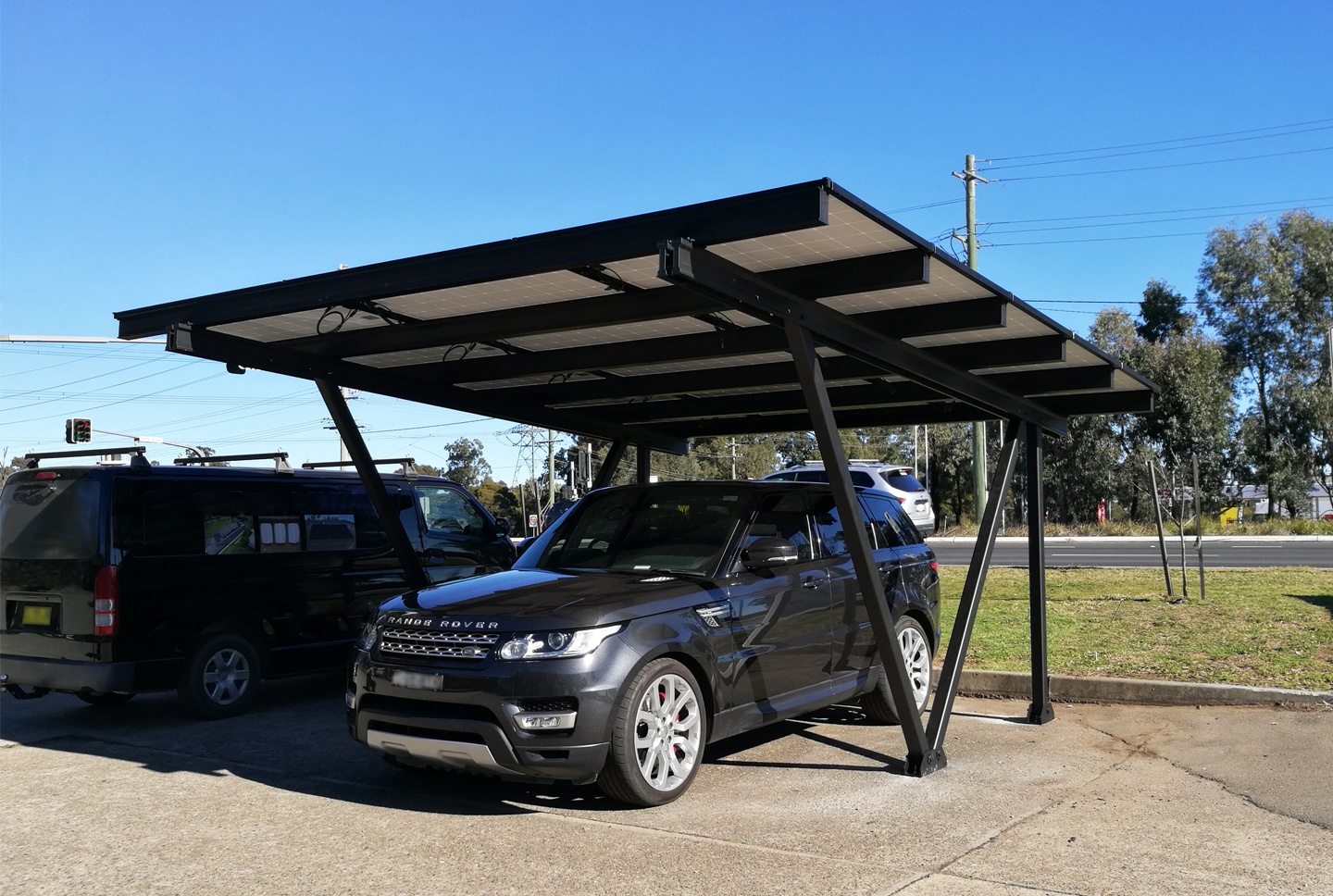 Versatile Applications
Clenergy PV-ezRack® ezShade is an economical ground mounted system for landscape module installation that provides shelter for parking. It is designed for high wind speed and snow loads.
PV-ezRack® ezShade  has many potential applications, from
Pergola's
Carport's
Swimming pool shade's
Bus stand shade etc
It can shade an area size of 1 x vehicle and is scalable to multiple vehicles.
Colours available,
One can also affix an inverter, battery and EV charge outlet to the side beams to make it a complete charge station.
IMAGE SITES: SKYLINE SOLAR, NSW, AUSTRALIA
Top Features
The combination of Clenergy's patented aluminium base rail, Z-module technology and rail splicing saves you the trouble of on-site cutting for fast installation.
The anodised aluminium components combined with this specific structural design result in an optimal balance between aesthetics and cost-effectiveness.
Sheltering for residential and commercial projects
This version comes without the watertight function making it more cost-effective.
Product details
Customised Solutions

Accessories

Components

Downloads

Videos

Key Benefits
Customised Solutions
• Customized Solution
We offer customized solution for PV-ezRack ezShade with single bay and double bay options. Both silver anodized and black anodized products are available.
• Durability
The whole anodised aluminium structure gives the system a decent look and anti-corrosive quality as well. It is a good choice for even the toughest environment, such as sites near the coastline.
• System Earthing Feature
With the earthed panel clamps, T-rail clamps with earthed Z-modules and set screws in the system, it can create earthing continuity from solar panels to supports.
Make an inquiry
Do you have any questions?