Features
Clenergy's PV-ezRack® SolarBase™ system is specifically designed for installation on a commercial concrete roof for photovoltaic systems.
The highly-efficient design greatly simplifies installation and optimizes the use of available space.
Designed to be used as a non-penetrative, SolarBase™ system can also be adapted to be fixed to roofs where required.
Built To Last
It is efficiently designed, which greatly simplifies the installation process and optimizes the use of available roof area.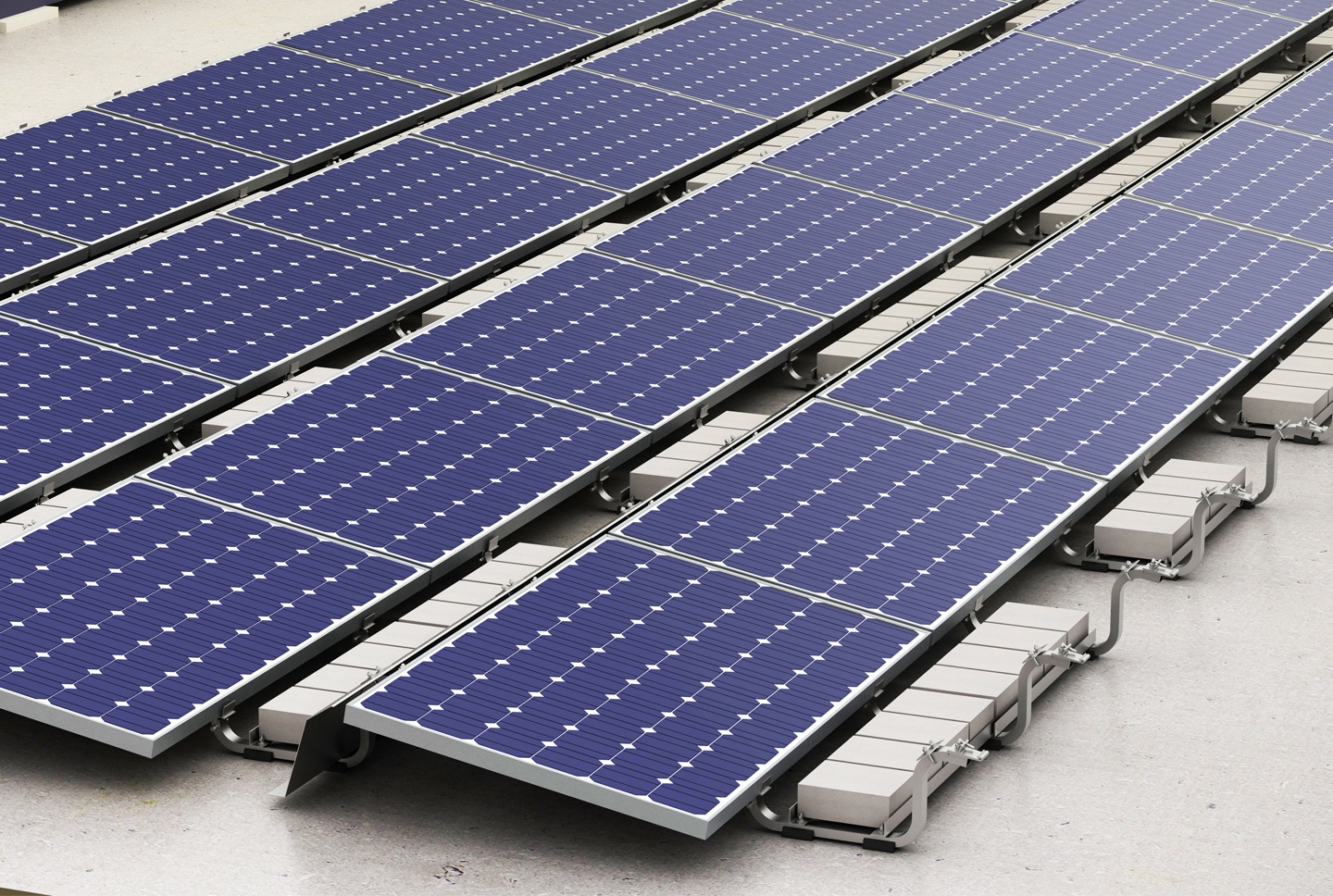 Product details
Customised Solutions

Accessories

Components

Downloads

Videos

Key Benefits
Customised Solutions
• Easy and Fast Installation
The pre-assembled support leg with easy and strong buckle design and simple bolt fastening saves installation time.
• Great Compatibility
Compatible with most framed solar modules, this ballast, flat roof system allows flexible arrangement of arrays to maximize power generation and accommodate rooftop facilities (air-con units, lights and etc.).
• Advancecd Design
The ballast and wind deflector effectively enhance the stability of the solar system. The rubber pad underneath the supporting leg raises up the whole system for water draining, preventing it from corrosion and keeping the roof membrance intact.
• High Quality
Clenergy conducts strict quality management and control over raw material purchasing and production process to guarantee delivery of high quality products.
• Price Advantage
Efficient design and streamlined manufacturing processes mean better yet more economical products.
• Simple BOM
Bill of material can be confusing and complicated - but not with Clenergy! On the BOM for SolarBase, you will find only 4 components.
Make an inquiry
Do you have any questions?